People's reactions to the "death" of the Mars Rover Opportunity were surprisingly strong. Just as a final note on the story, here are some of the memes that appeared on the web after the little robot's final message.
Now, if we could just get people to feel as strongly about, you know, people…
But in the meanwhile, enjoy these images, and don't tear up, if you can.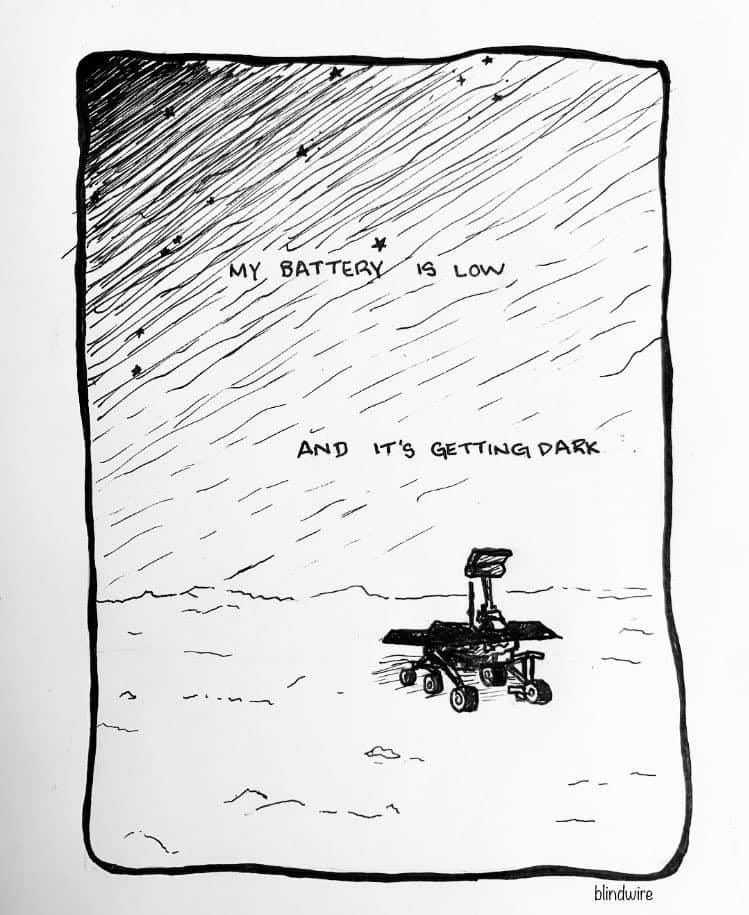 It's getting dark…
You will come for me.